2010 in Switzerland : the adventure goes on
Friday 30th of April 2010, Yannick Bovier and Francisco Agullo will depart Sion airport, heading west, for a world première : A round the world flight in Ecolight / Light Sport Aircraft !! Exactly 100 years after the first Swiss flights, they will take off and attempt this ultimate challenge, this incredible adventure in the path of the pioneers and in the same spirit…
Why ?
By passion for aviation and challenges but mostly to fulfil the following objectives :
♦ Make a dream come true and encourage other people to act and fulfil their own dreams.
♦ Pay a tribute to the pioneers and commemorate the 100th anniversary of Swiss aviation.
♦ Promote a more ecological and economical general aviation in order to reduce its environmental impact in the future.
♦ Inspire young people thinking of starting in aviation or making a career out of it.
The journey :
44'000 Kilometers, 18 Countries, 5 Continents, 2 Oceans…
"The earth teaches us more about ourselves than all the books in the world, because it is résistant to us. Self-discovery comes when man measures himself against an obstacle." (St. Exupéry)
Sion - Natal (Brazil) 7300km 40h flight


In the footsteps of Mermoz, the South Atlantic and its 3'000 kilometers of Ocean !!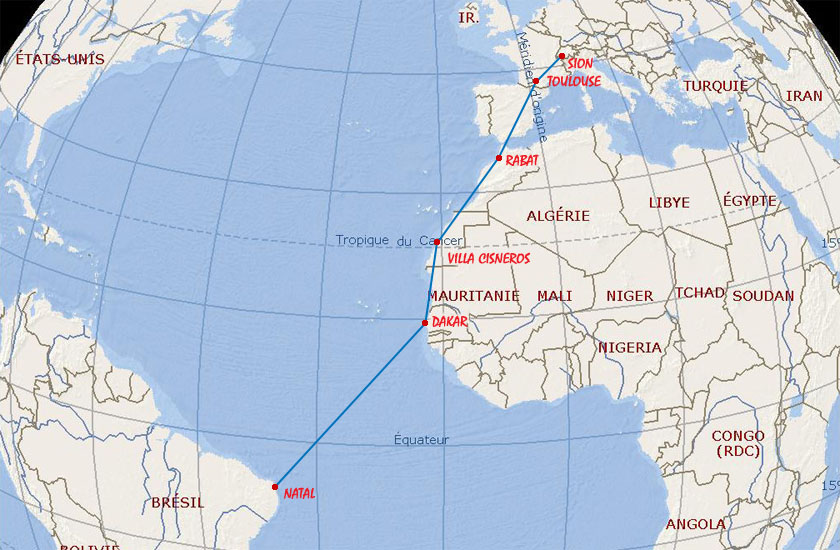 Natal – Monterey 10'300km 55h flight


The Americas, back in the Northern hemisphere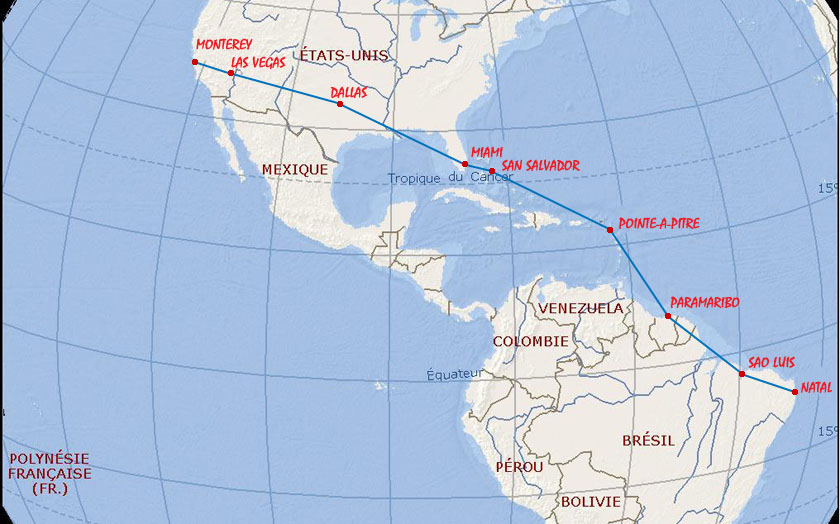 Monterey – Nha Trang (Vietnam) 14'700km 75h flight


In the footsteps of Magellan across the giant "Mar Pacifico"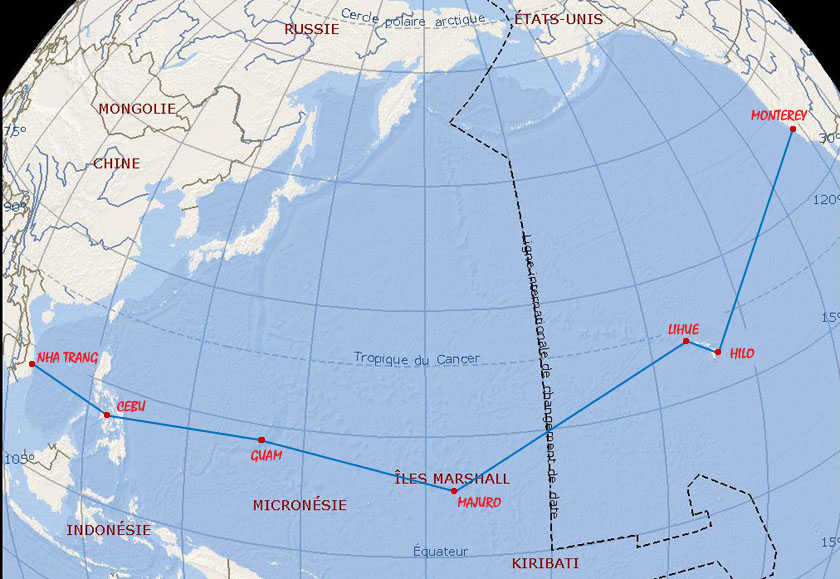 Nha Trang – Sion 11'200km 60h flight


The Silk Road, 11'200 kilometers to "close the loop"